Aria Carson is a unique one and in the best way possible! With her distinct innocent look, deep seductive eyes and unmistakable red hair, she is one of the industry's fastest growing pornstars and for good reason. She debuted in July 2019 and has worked with productions such as Cherry Pimps, Karups, Naughty Mag and Team Skeet garnering a remarkable following in a short span of time despite the whole world going nuts due the pandemic.
She also happens to be one of the nicest people I know. I have wanted to interview her for a while since she has experienced and navigated through lot of problems new models generally face when they start doing porn. In this interview, she shares her experience getting into the industry, where she thinks things are headed and gives excellent tips to new models looking to start a career in porn.
Getting into porn
Who is Aria and what was she doing before starting porn?
Aria is a vibrant, silly and happy gal. Before porn, I used to work at Home Depot. I helped lots of customers with their orders and returns. I also used to strip! I really love people and the sex industry.
What motivated you to start doing porn and what was the exact moment when you decided this is what you want to do?
I have always wanted to do porn. I got tired of working so hard in a hardware store and being treated like a piece of meat without good pay. I remember telling my boss I would rather if he stripping. One day I was walking down the lighting aisle and just got a weird sensation that I did not want to continue working a 9-5. A few days later, I quit in the middle of my shift after a coworker dispute. I was over the disrespect and ready to be free!
How did you pick your stage name? How would you describe your personal brand in one sentence?
When I was stripping, my name was Carson. I had a friend tell me that I needed a first name. We were watching Pretty Little Liars and my favorite character is Aria, so I picked that name. My brand is friendly, silly, and sexy!
What was your first scene and how did you find it? What was the experience like walking on to the set and performing on camera for the first time?
My first scene was with Rion King for Team Skeet. I walked onto set and was able to watch a bit of the scene beforehand. When I was watching, it gave me ease seeing how kind and directive everyone was. Performing on camera made me nervous, but Rion was so sweet and made me feel very comfortable.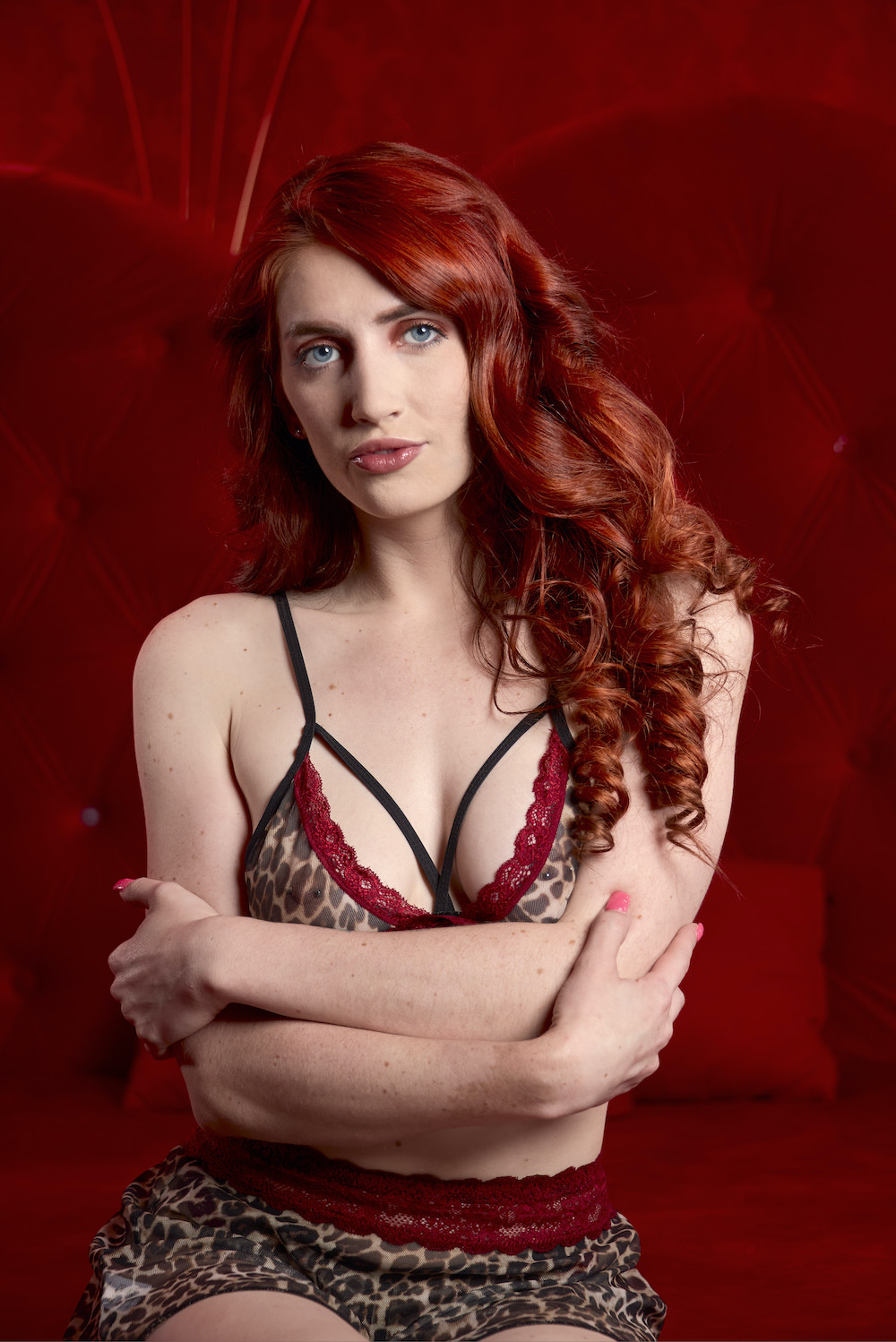 Deep dive into Aria's experience so far and tips she has for newbies
You were a stripper before you got into the industry, and you often talk about your family not being too happy about it. How did they react to you doing porn? Has your relationship changed with your family because of your career choice? 
Of course, my family wasn't excited about my porn decision. But as times goes by, they see me succeeding and they're happy. At the end of the day, my family loves me and just wants me to be happy. My extended family may not know what I do, but I choose not to disclose it. Grandma doesn't need to know! Ha ha
What advice would you give adult models regarding relationships in general?
I believe all models should find a good amount of love and trust within themselves before meshing your soul with another. Love and trust yourself and give your partner the same security that you give yourself.
Getting into porn is often considered a life changing experience. For anyone new trying to get into porn, what mental checklist should they go through before making the decision?
I truly believe all performers should have a therapist and a friend to hang out with. You should be able to talk to someone and get professional advice on problems as well as a personal relationship with a friend that will secure and love you. 
What was your biggest misconception about porn and the industry before you started? What was a WTF moment you have had that you can recount?
I never knew you had to model in porn. I was shocked when they asked me to pose. I was like ahh what do I do?!? I am learning every day new ways to pose and love myself.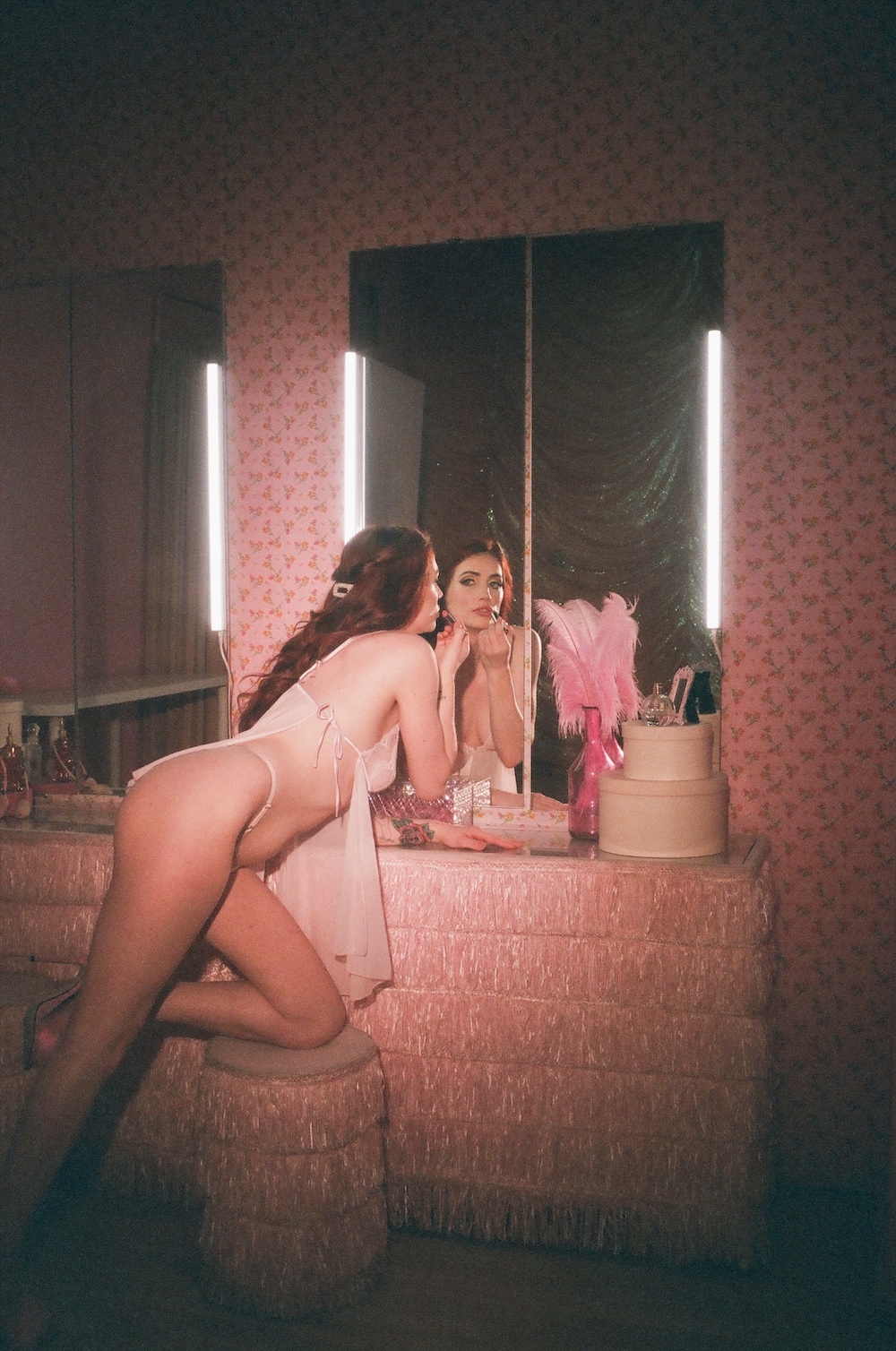 Talking future with Aria
In the last year or two we have seen an explosion in amateur content creators on platforms like OnlyFans and ManyVids. How do you think this will/has impacted the industry over all?
I think it is great. Making money off your own porn is important. There are no royalties after you shoot a video for porn companies. It's one price for you and then they profit. Make videos for your fans, and just show them the love from you!
What are some changes you are looking forward to in the porn industry in the next decade?
I hope a wider variety of models will be shot. There is a pretty standard look that has a solid box around it when it comes to porn models. It can hurt one's feelings to be picked apart by companies. That's why I support content creation. Build yourself up and show them you're worth it. Sometimes, it's a fight to be seen.
What are your plans for the future? Any interesting projects coming up?
No big projects coming up. I'm just continuing to shoot professional content for studios as well as my own content.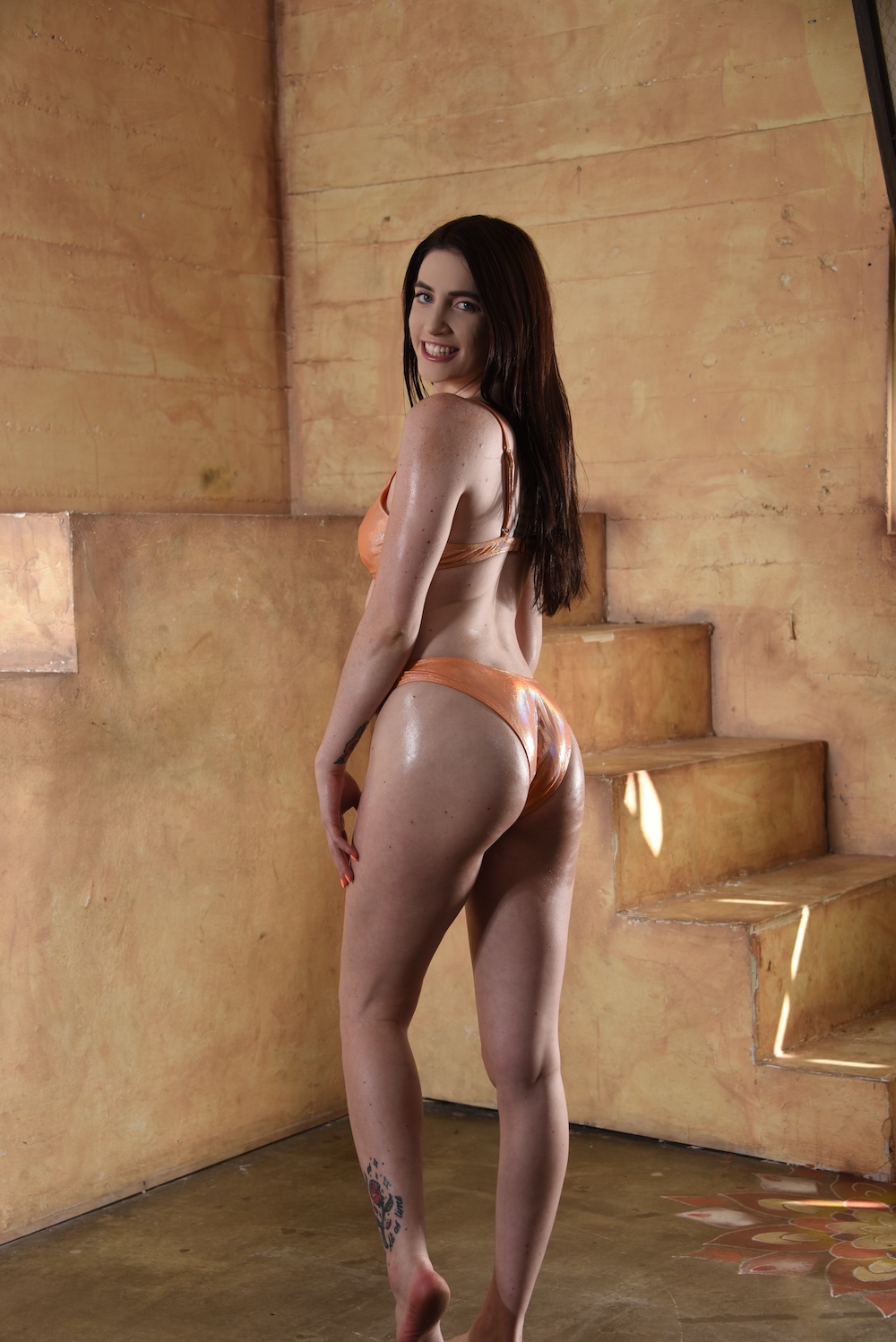 Rapid Fire Questions
What is your biggest kink?
I love having my back licked and my neck kissed. 
What is a sexual skill most civilian men claim expertise in but simply suck at?
Pussy eating!
What is your favorite kind of sex toy?
Vibrator 
What does a date night look like with Aria Carson?
I love dinner and a movie! Then, cupcakes and conversation to cap the night off.
Who is one person in the industry you really look up to?
Misty Stone—she's such a gorgeous person and soul. I've been a fan for a long time. 
Checkout Aria's Work
Aria is currently doing scenes with studios and produces her own content. If you need to someone to follow and learn from as a content creator, I highly recommend checking out her work through her AllMyLinks Page.